General Terms
All items are being sold as-is. To my knowledge, items should be fully functional unless indicated in the item description. Price indicated does not include shipping, which will be the actual shipping cost to your location from ZIP code 97006. If you are interested in purchasing items, please email me at milldrum at gmail dot com
NorCal QRP Power Meter Kit
A new-in-box kit of very nice QRP power meter from NorCal QRP. Has both digital and analog readouts!
$80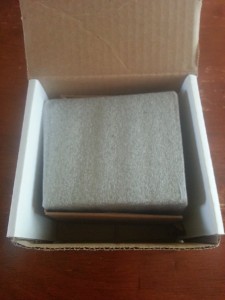 Texas Instruments TMS320C5532 eZdsp USB Kit
Learn DSP development! I intended to do so, but I just do not have any spare time for that right now, so my loss is your gain. I've opened the box and briefly tried out the demo code, but that's about it. The board is in great condition and all of the accessories (including the dev tools) are included. Normally, this sells for $99 new, but I'll give you a great deal on it!
$30
Power-One PFC375-4000 Switching Power Supply
Here is a never-used, high quality switching power supply. It has a variety of high-current outputs, such as : 5 VDC @ 40A, 12 VDC @ 10A, 12 VDC @ 6A, and 5 VDC @ 3A. As you can see from this product page, the new price is significantly higher than I am asking for. I've only opened the seal on the box to inspect the product.
$40